Eerste promotie van 100-plus onderzoek: Nina Beker over denkvermogen honderdjarigen
Nina beker verdedigt vrijdag 2 oktober om 13.45 uur haar proefschrift met de titel Cognition in centenarians: Evaluation of cognitive health in centenarians from the 100-plus Study.
Toename in leeftijd is de grootste risicofactor voor dementie, waardoor mensen van 90 jaar en ouder een kans van 40% hebben om dementie te ontwikkelen. Er zijn ook mensen die oud worden zónder verschijnselen van dementie. Dit roept de vraag op, in hoeverre sommige mensen bijzondere eigenschappen bezitten die hen beschermen tegen de ontwikkeling van dementie.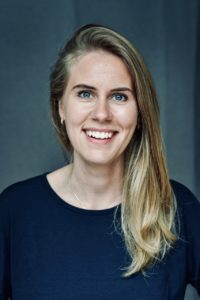 Nina Beker onderzocht in hoeverre het denkvermogen mensen van honderd jaar of ouder behouden blijft en welke factoren en/of mechanismen daar mogelijk aan ten grondslag liggen. Hiervoor bekeek zij de neuropsychologische test prestaties van deelnemers uit het landelijke 100-plus onderzoek. Aan de hand van deze testresultaten kunnen uitspraken gedaan worden over het niveau van het denkvermogen.
Haar onderzoek laat zien dat de denkvermogens van sommige honderdjarigen nog heel goed zijn en dat deze denkvermogens ook behouden kunnen worden na verloop van tijd. In sommige gevallen hadden de honderdjarigen wel risicofactoren voor dementie of daarbij passende hersenveranderingen. Dit zou kunnen betekenen dat honderdjarigen in staat zijn om te compenseren voor factoren die bij de ontwikkeling van dementie een rol spelen.
Deze bevindingen geven aanleiding om door te gaan met toekomstig onderzoek naar de mechanismen die heel oud worden, zonder dementie, mogelijk maken. Deze kennis kan in de toekomst gebruikt worden om mensen te helpen die wel vatbaar zijn voor dementie.
Dit onderzoek was mogelijk dankzij steun van Alzheimer Nederland, de horstingstuit foundation en VUmc Fonds.